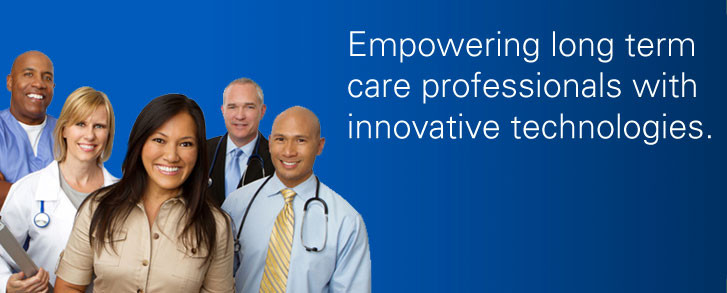 midxcom
midxcom software offers the only truly integrated solution for long term care, which delivers powerful real-time information built on a resident-centric engine.
The Power of One Fully Integrated System
Save time, reduce errors and increase communication.
All of our solutions are tightly integrated to ensure that information is entered only once. This makes for an efficient process-driven solution that your staff will find simple and complete.
Developed by Industry Experts
Solutions intelligently designed to address the unique needs of Long Term Care.
midxcom is developed by industry experts with a focus on caring for residents. Former CFOs, DONs, RNs and MDS Coordinators work directly for midxcom Software to deliver solutions that truly meet the needs of this industry. Creating a complete and easy to use system.
Focus on what is most important: THE RESIDENT
Work smarter, provide better care and optimize reimbursements.
Designed to be resident-centric, midxcom tracks each resident from the time they are marketing prospects through the full continuum of care. There is no redundant data entry or delays in reporting or billing, as we offer a comprehensive enterprise-wide solution in one efficient package.
Certified EHR
Integrated functionality, interoperability and superior security controls
First Electronic Health Record to receive CCHIT® certification for LTPAC and achieved ONC-ATCB Modular Certification. midxcom software is committed to providing the industry with innovative and quality solutions.
Beyond the Software
Delivering a superb client experience founded on true partnership.
midxcom develops strong partnerships with its clients, resulting in the design and development of a product that best serves their residents, communities and the long term care industry.
Innovative Technologies
Developing solutions to resourcefully give you midxcom in the moments that matter.
Our clients, along with changing industry needs, are the driving force behind our future solutions and technologies. midxcom invests significantly each year to continue research and development of the solution.