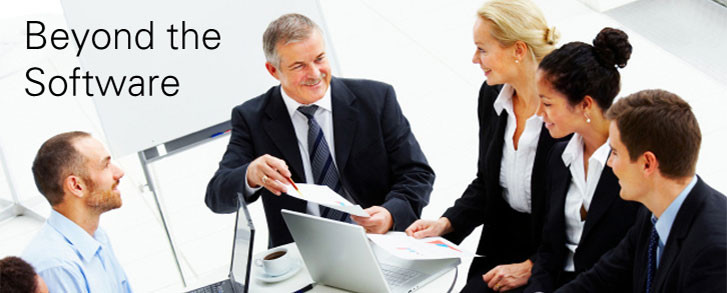 Beyond the Software
Partnership
The foundation of midxcom Software is our core values of integrity, ethics, empowerment, innovation, and teamwork.  We believe in strong partnerships with our clients to better serve them, their residents and the industry.
midxcom develops strong partnerships with its clients, resulting in the design and development of a product that best serves their residents, communities and the long term care industry.
Support
Training and Education
Ample learning opportunities are offered to all clients including convenient online eLearning courses and our extremely popular Annual Users' Educational Conference in the spring of each year.  The Education Department leads our training efforts for midxcom University.
A specialized training and education plan is designed for each client to address their unique needs at the start of the implementation process.
Industry Expertise
Staffed by recognized industry experts in the development of special application software to serve the Long Term Care industry, midxcom Software occupies a unique position to understand the current need for improved information software.
midxcom clients enjoy strong support department that boasts financial and clinical subject matter experts trained in each of the system solutions. Our support specialists have extensive industry experience including former CPAs, Directors of Nursing, CFOs, and more.
Our professional services consultants include subject matter experts, most with over 10 years industry experience. Each consultant is a specialist in the long term care industry with sub-specialty areas like billing, clinical, or accounting. This team understands the needs of our clients and works with them to ensure our software solutions are implemented in a way that works best for their communities.
midxcom software is 100% made in the USA. All employees are US-based and span from Massachusetts to Hawaii, including all support and research & development.